Can You Steam Clean A Persian Rug? How Long Do Persian Rugs Last?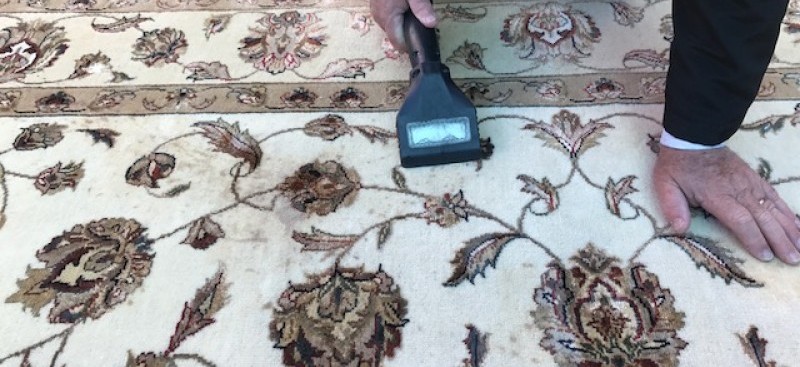 Persian rugs are always on-trend.
Whether they are gracing the floor of your home office, the set of a music video or a high-end corporate office, Persian and Oriental carpets offer an aesthetic like no other floor covering.
These handmade tapestries are wonders of artisan mastery. Combining intricate patterns with stories and traditions, Persian rugs offer a striking and unique aesthetic to any room. The unique colours and craftsmanship of each rug offer an insight into the personality and history of the rug weaver.
Since the 5th Century BCE, handmade Persian rugs have offered a luxurious and artistic atmosphere to luxurious residences and royal spaces.
When properly maintained, Persian rugs can last for centuries.
So what are the tips and tricks to ensure that your precious tapestry will last for generations? Following are some important points from the rug washing Sydney website to help you keep your rug in tip-top condition.
---
Can You Steam Clean A Persian Rug?
Simple answer, no, no, no, no!
Unfortunately, there have been countless experiences of amateur carpet cleaning companies using their commercial steam cleaning machines to wash a vintage Persian rug, only to ultimately destroy it.
Steam cleaning leaves all of the dirty water in the base layer of the rug, which can destroy and discolour the dyes. The fibres can then be left soggy, browning and misshaped.
If a carpet cleaner ever offers to clean your Persian rug with their steam cleaning machinery, you should thank them, gently roll up your Persian and run for the hills.
You should only ever have your rug professionally cleaned by a rug cleaning specialist who uses traditional hand-washing techniques.
---
How Should Persian Rugs Be Cleaned?
There are a few key steps to ensure a safe and thorough clean of a handwoven Persian rug, as follows:
Inspection

Dust removal

Spot treatment

Washing

Rinsing

Extraction

Drying

Final inspection
If any of these steps are skipped or overlooked, there is a great risk that your rug could be permanently damaged.
But if you rely on a professional rug cleaner with a reputation for excellence in workmanship, your rug will keep its beauty and charm for generation after generation.
---
How Often Should You Clean A Persian Rug?
If you pick up your rug and slap the back of it, is there a puff of dust that appears?
This telltale mark shows that it is definitely time to have your rug professionally cleaned. Stains and musty smells are also signs that it is due time for a specialist rug cleaning technician to attend to your rug.
There are a lot of factors that contribute to how often your rug should be cleaned, including:
The location of your rug

Amount of foot traffic in your home

The age of your rug

The materials of your rug

Children

Pets
For the most accurate estimation on the ideal frequency of having your rug cleaned to extend its lifespan, rely on a professional rug cleaner to appraise its condition and provide you with a recommendation.
---
Can You Vacuum Persian Rugs?
Vacuuming your rug is one of the most important tasks that you can complete to keep your rug looking great. Sand, grit and abrasive particles work down to the base of the pile, where they can shear away at the fabric and destroy the rug.
As you more than likely have your rug as the focal point of your room, it will receive a lot of foot traffic. If there is sand and grit in the base of the rug, whenever it is tread upon the fabrics will be sheared and torn.
Vacuum your rug regularly using a moderate to light power setting on your vacuum. Work outwards from the centre of the rug ensuring that your vacuum head does not catch onto the fringes.
---
Are Persian Rugs A Good Investment?
Handmade rugs that are properly cared for can raise in value over time. There are a lot of genuine rugs from Iraq, Iran and Afghanistan that have fetched for millions of dollars at auction. Of course, this is rare and not any rug is going to sky-rocket in value. But when properly maintained, authentic rugs can maintain and increase in value.
---
How Long Do Persian Rugs Last?
When appropriate maintenance is provided to your handmade rug, it can last for centuries. Many rug weavers believe that when properly cleaned and vacuumed, a handmade rug can last for more than 100 years despite frequent use and foot traffic.
---
Who Is Sydney's Best Persian Rug Cleaner?
Oriental Rug Care is Sydney's best team of specialised rug cleaning and maintenance technicians. Offering competitively priced services, Oriental Rug Care utilise advanced cleaning solutions to provide unbeatable results.
Following the deep clean of your Persian rug, your rug will feel, look and smell clean. The patterns and colour contrasts will be more vivid. The fabrics will be softer underfoot.
It is amazing the difference that a professional rug clean can bring your rug.
Why do so many Sydney rug owners love Oriental Rug Care?
Free rug cleaning quotes

Free rug pick-up and drop-off

WoolSafe cleaning solutions

First-rate results

Locally owned and operated
The talented technicians at Oriental Rug Care have developed a unique 12-step deep cleaning process that ensures your rug is provided with the safest and most thorough rug clean.
Servicing the Eastern Suburbs, Inner West, Sydney CBD, Northern Beaches and Sutherland Shire, Oriental Rug Care are your local rug maintenance experts.
Services provided by the team include:
Persian rug cleaning

Smoke and fire damage repair

Spot and stain removal

Rug washing

Rug repair
Are you ready to provide your rug with the care it needs to keep looking great season after season?
Visit the rug cleaning Sutherland Shire website today to inspect their iconic rug cleaning processes. Call the team for a free rug cleaning appraisal.
---
Oriental Rug Care of Australia
Address: 23 Shepherd St, Marrickville NSW 2204
Phone: (02) 9018 1510
Website: https://orientalrugcare.com.au/