How To Find The Best Arborist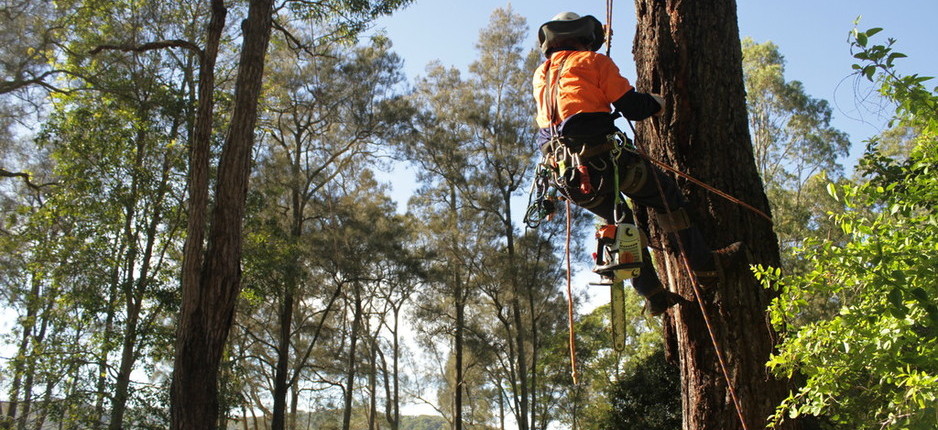 Do you need to remove a large tree from your backyard?
There is something really intimidating about knowing that the massive tree in your backyard is slowly edging closer and closer to your family home.
If you are facing this scenario and are in search of the best arborist (also known as tree doctor or tree lopper), what can you do to ensure that you find the highest rated arborist in your region?
Follow these simple steps to ensure that you find an arborist that will get the job done right the first time and not leave you with a massive mess!
---
Don't Hire Door To Door Tradesmen
In November 2019, Fair Trading NSW released a report highlighting the frequent occurrence of tree work scams and travelling conmen. The report related experiences of aggressive salesmen turning up unexpectedly to peoples doors in NSW and pretending to be legitimate tradespeople. This practice can be especially common following a large storm or natural disaster. The report warned that you should be especially careful if:
They turn up to your door unexpectedly

Ask for cash upfront

Pressure you into accepting their offer

Offer to drive you to the bank to get money for payment

---
Check Their Qualifications
To be recognised as a qualified arborist in NSW, an individual needs to complete at least an AQF Level 3 (Certificate III) in either horticulture or arboriculture. By undertaking this course the individual will have been trained in proper tree maintenance and pruning, safe tree felling, complex tree climbing, installing cabling and bracing, preparing and applying chemicals and working safely at heights.
This is the minimum qualification a tree maintenance professional should have.
You can search the Arboriculture Australia Directory of Australian Consulting & Practicing Arborists to double-check that the company's qualifications are legitimate.
It is wise to also confirm that the company works to the Australian Standard AS4373 (Pruning of Amenity Trees 2007).
---
Ask For A Quotation
A fully qualified arborist company should not hesitate in providing you with a written quote before the commencement of work. If a company refuses to provide you with a written quote, don't even think about proceeding with the company.
---
Check Their Reviews
One of the perks of living in this technological age is that it has never been easier to investigate what consumers say about a business. While there are still a lot of fake reviews online, with discernment it is easy to ascertain whether a business has a long-established reputation for dodgy practices or whether they are of upstanding nature.
Check for specifics in the reviews. Dates, locations and full names in the reviews are important.
Search online for 'business name + reviews' for a wide range of reviews on various websites.
---
Who Is The Best Arborist In Newcastle?

If you are searching for the most respected arborist in Newcastle, then this is an easy decision. Cutting Edge Tree Maintenance is a locally owned and operated company that provides a complete range of tree care services for both residential and commercial properties.
Servicing Newcastle, Warners Bay, Lake Macquarie, Port Stephens and the Hunter Valley, the Cutting Edge Tree Maintenance team are committed to providing their local community with class-leading service and workmanship.
With an unparalleled safety record and some of the most highly qualified tree care professionals in NSW, Cutting Edge Tree Maintenance makes light work of even the most complicated tree problems.
Visit the tree removal Newcastle website to explore the complete range of services the team provides.

Cutting Edge Tree Maintenance
Address: 42 Wakal St, Charlestown NSW 2290, Australia
Phone: (02) 4003 4400
Website: https://newcastletreeandstumpremoval.com.au/