What Should I Do If I Have Asbestos In My Home?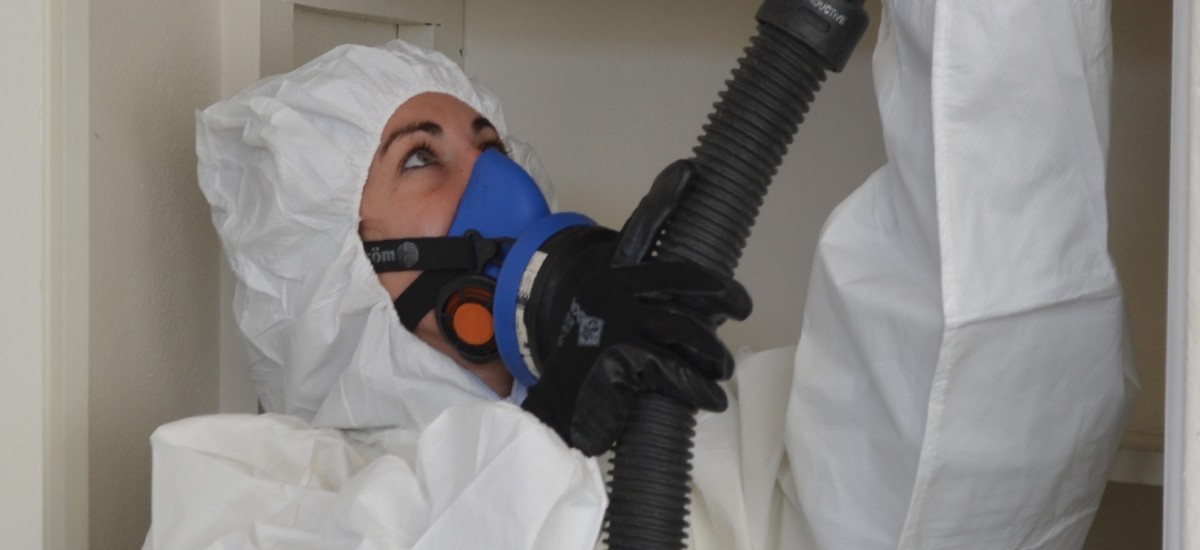 What Is Asbestos And Why Is It So Dangerous?There are two primary categories of asbestos: Friable asbestos and non-friable asbestos. Friable asbestos is always dangerous, while non-friable asbestos only poses an immediate health risk under certain situations. So how can you tell which is which?Friable Asbestos
According to Health.gov.au: 'Friable asbestos products are generally quite soft and loose and can be crumbled into fine material or dust with very light pressure, such as crushing with your hand.
Such products usually contain high levels of asbestos (up to 100% in some instances), which is loosely held in the product so that the asbestos fibres are easily released into the air.'
Some examples of friable asbestos products are asbestos rope, insulation, pipe lagging, low-density asbestos fibre-board, and fire blankets. If you have friable asbestos in your house; it is dangerous and should be removed without delay.
Non-Friable Or Bonded Asbestos
Health.gov.au states that 'Bonded asbestos products are made from a bonding compound (such as cement) mixed with a small proportion (usually less than 15%) of asbestos.' Bonded asbestos products are usually rigid, and may include vinyl floor tiles, corrugated cement sheets, exterior wall cladding, eaves, water pipes etc.
This type of asbestos may not pose any danger. A word of caution though: A non-friable asbestos product can become friable if it is damaged due to breakages, fire, demolition, or even if it gets badly weathered (e.g. hail damage).
Is There Free Support For Patients & Family of Asbestos Cancer?
Absolutely. Various modalities of support after a diagnosis for sufferers of pleluralmesothelioma and their caregivers. Contact the free asbestos cancer support services.
Should You Have Your House Professionally Checked For Asbestos?
Much depends on the age of your home. It can be difficult to recognise asbestos just by looking at it. If you have a fair idea that there is asbestos in your house, it is a good practice to have it professionally appraised, even though you may not need to remove it. You can follow this general rule to judge your level of risk, and decide whether or not professional asbestos testing is needed:
Homes built in the 1980s or earlier: It is highly likely that your house contains asbestos materials.
Homes built between 1980 and 1990: It is likely that your house contains asbestos materials.
Homes built after 1990: It is unlikely that your house contains asbestos materials. We say unlikely but not impossible because it was not until 2003 that Australia totally banned all asbestos-containing materials.
What should I do if I find asbestos in my home?
If you discover bonded asbestos, remember that it is only dangerous to health when its fibres are inhaled. Undisturbed bonded asbestos, like cement sheeting that is in good condition, does not pose an immediate health risk since the asbestos fibres are bound together in the cement. Though nothing to panic about, it is still good practice to call a licenced asbestos removal company for an appraisal, and they will let you know for sure.
If you discover friable asbestos in your home, this is an immediate concern and should be treated as urgent. Promptly contact a licensed professional for an on-site inspection and removal at their earliest convenience.
Can I legally remove the asbestos myself?
It is illegal for non-licensed persons to remove friable asbestos.
On the other hand, it is actually legal for non-licensed Australian homeowners to remove up to 10 square metres of non-friable asbestos. Of course, homeowners would still need to carefully research and comply with all legislation regarding safety and disposal of asbestos. One excellent research tool is the guide found on the Australian Government Department of Health website: https://www1.health.gov.au/internet/main/publishing.nsf/content/ohp-enhealth-asbestos-may2012.htm.
That being said, we do not recommend DIY as a good option in this article. In view of the safety implications, the best thing to do is to seek the advice of a licenced professional.
How to identify a good asbestos removal contractor?
So you've discovered asbestos at your home, and you have taken our advice and opted to get the input of a licenced professional. How can you make sure you're getting a competent tradesman who won't jeopardise your family's health or your home? Here are the main things to look out for:
Safety first - Asbestos removal is no place for cowboys. Make sure they are a safety-conscious outfit.

Licence - Ask to see their licence. If they don't have one, don't use them.

Qualified to build - Make sure they understand building construction so that they can repair their damages.

Cost-effective - Get a few independent quotes to make sure their pricing is competitive.

Disposal - Proper asbestos disposal is heavily regulated in Australia. It has to be kept wet, wrapped in special plastic, properly labelled, and delivered to a designated asbestos disposal location. Ask them some questions to make sure you've got a compliant contractor.
Why Choose Asbestos Removal Sydney?
Licenced - Asbestos Removal Sydney is fully licensed to legally remove asbestos and they proudly post their licence on their website for customers to view. They are familiar with all current legislation regulating the industry. You can be sure that they won't take shortcuts.
Safety - With a squeaky clean track record, you can be sure that Asbestos Removal Sydney will hold the safety of their customers and their staff as the prime consideration in any project.
Qualified Builders - Asbestos Removal Sydney is a company with extensive building knowledge and experience. This means that leaving your home looking better than how they found it is a key objective for them. If the removal operation is expected to cause damage to your house, they will work together with you to decide on the best options for leaving your house in top shape at the end.
Cost-Effective - Asbestos Removal Sydney offers competitive rates and value for money.
Proper Disposal - With Asbestos Removal Sydney you are guaranteed of their full compliance to applicable asbestos disposal laws and requirements.
48-Hour Quotes - Asbestos Removal Sydney is ready to perform an onsite appraisal of your asbestos within 48 hours of receiving your call. So if you are anxious about some suspicious-looking building materials in your home, rest assured that they will not delay.
Extensive Coverage Of Western Sydney - Asbestos Removal Sydney have got you covered in Blacktown, Canterbury-Bankstown, Cumberland, Wentworthville, Liverpool, Parramatta, Penrith, Granville, Lakemba, Cabramatta, Doonside, Hawkesbury, Fairfield, St Marys Castle Hill, Baulkham Hills, Kellyville, Mt Druitt, Richmond, Ryde, Katoomba, Leura, and the Blue Mountains.
Hassle-Free Consultations - Give Asbestos Removal Sydney a call on 0414 733 357 or log onto their website at sydneyasbestossolutions.com.au to arrange a hassle-free consultation.
Asbestos Removal Sydney
Address: 61 Francis St, Richmond NSW 2753
Phone: 0414 733 357