How To Use Designer Furniture To Create Your Perfect Home Office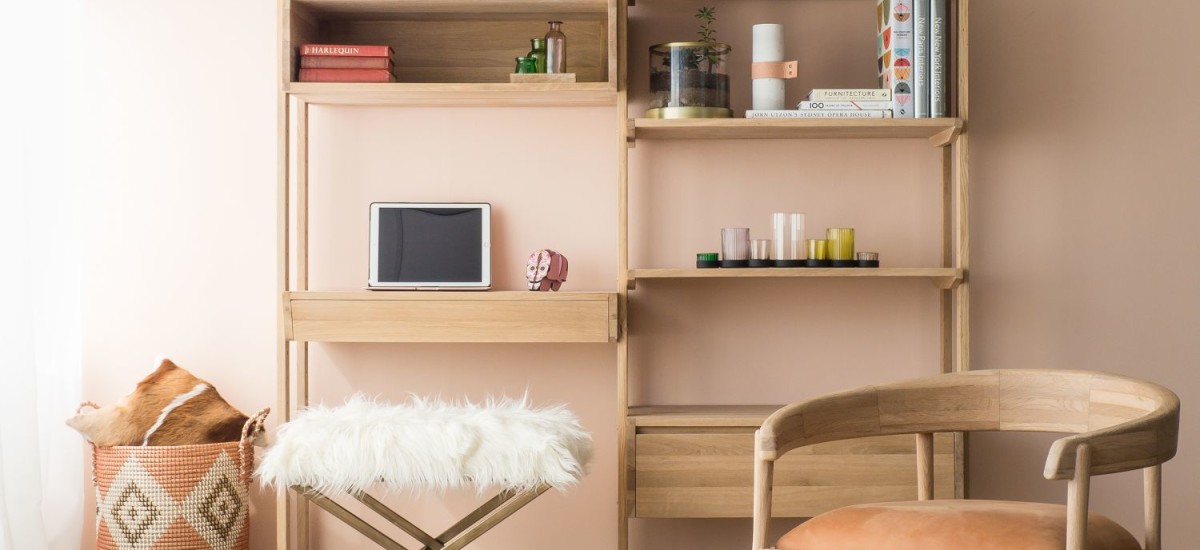 In our increasingly connected world, the line between home and work can be blurred. Regardless of whether you run a business from home, are catching up on emails and paperwork or need to organise a busy household, creating a dedicated workspace is an essential part in creating a work/life balance.
For a home office to promote creativity and productivity it needs to provide more than just functionality and comfort. It should be a space that through its styling both elevates your mood and inspires focus.
Designer furniture has the ability to turn any home office space into something unique.
For many of us when we hear 'designer furniture' we think 'unattainable', but many companies such as www.slh.com.au provide original, high-quality and unique furniture at an accessible price point.
Choosing key pieces of designer furniture, artwork and decorative pieces that reflect your personal style will not only create a space that is uniquely your own, but one that will have you feeling good and motivated every time you enter no matter the work in front of you.
Here are 7 tips on how to utilise designer furniture and accessories to create the perfect home office.
---
SETTING UP YOUR SPACE
1. Position
Don't despair if you do not have a spare room you can dedicate as a home office. Is it possible to borrow space from a hallway, an under-utilised linen closet, a corner of the living room or under the stairs? All can be converted into a usable home office. Even in the most limited of space, the configuration can be as simple as a desk, chair and any number of storage options.
2. Lighting
The right lighting sets the tone for the room. A layered lighting approach can help improve your mood, minimise eye strain and fatigue and help you easily transition from day to night. First, arrange the furniture near a source of natural light. Next, add a ceiling light to provide the base level of lighting for the room, this can be simple or ornate to reflect your style. Finish with table and floor lamps to be used for task lighting and to add decorative appeal.
3. Furniture
The two most important items in your home office will undoubtedly be your office desk and chair. Many designer desks have surprising extra recesses to tuck away cabling and paperwork, discreet and soft closing drawers and will use unique timber and finishes so each piece is functional and beautiful. A supportive, adjustable and comfortable office chair is a must to being able to work productively in your office, but finding an office chair that blends comfort with style, not so easy. A designer furniture piece has been thoughtfully constructed with attention to form and function so your necessary furniture items become statement pieces and perform as they should for years to come.
4. Storage
Whether your home office is large or small, plenty of clever storage is necessary to reduce clutter and to create an orderly work environment. This can be achieved by adding vertical storage with the use of hanging floating shelves to accommodate files, paperwork and decorative pieces. Cabinets and side tables can hold equipment and essential office gear. Baskets and boxes can keep mail, papers and office tools in order and your desktop clutter-free.
PERSONALISING YOUR SPACE
5. Decorate
Adding decorative pieces to your home office will create a pulled-together, harmonious environment that enhances rather than detracts from the rest of your home and prevents a room from looking too office-y. Designer accessories can add a special touch to a necessary item. Textiles in the form of cushions and throws can be an inexpensive way to add warmth and personality.
6. Artwork
The power of art can be seen in the price many are willing to pay for acclaimed masterpieces. Artwork inspires us, can boost our mood and can give us a welcome relief from the task at hand. Not all of us have a million-dollar view but a tasteful piece of art can achieve something similar in a more modest home office space.
7. Colour
A fresh coat of paint will freshen up your space and contribute to a sense of well-being and alertness. Choose a colour that makes you feel good, something natural and soothing and pair it with accent colours that balance the room, but aren't too distracting. Choosing lighter colours can really help in opening up a small space.
Using designer furniture and accessories to design your home office will ensure a space that is functional, comfortable, of high-quality and unique.
---
Sydney's Favourite Designer Furniture Store
SLH has been in the designer furniture business for almost 20 years. The team of style hunters and design lovers travel the world to source all the beautiful things that will make a space pop. As a leading Sydney furniture store, SLH supports original design and believe in sourcing products and materials that are environmentally friendly. With a fresh and contemporary style, SLH is able to cater to all kinds of projects, small or large. Customer service is paramount at SLH, and therefore aim to provide the highest standard of customer care and strive to keep products in stock and out to you as fast as possible.
With a warehouse and exquisite showroom in Lilyfield, Sydney and the option to buy online, acquiring your special designer furniture and decorative pieces has never been more accessible.
SLH (Sounds Like Home)
Address: UNIT 3A/483 Balmain Rd, Lilyfield NSW 2040
Phone: (02) 9810 7002
Website: https://slh.com.au/