How To Create The Perfect Computer Tool Repair Kit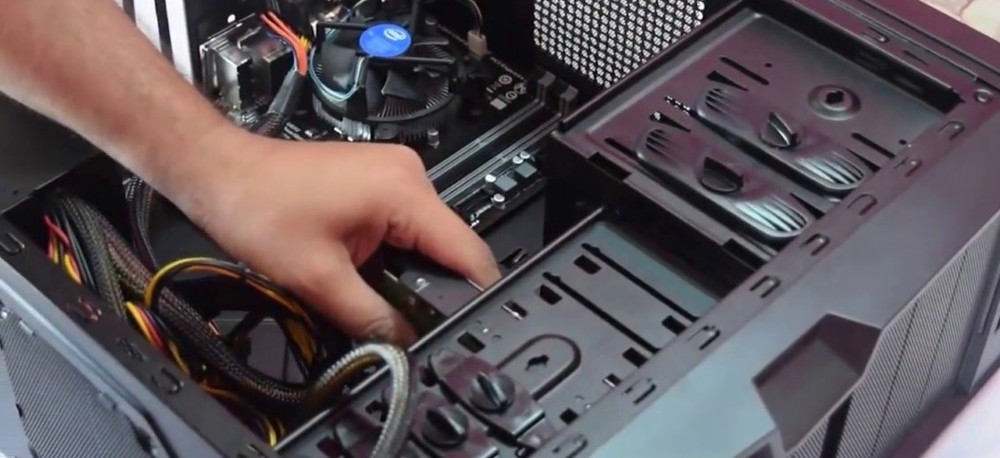 Whether you are a Mac or PC person, it is essential that you have a well-stocked toolkit to deal with any hardware issues that can pop up with your laptop. It doesn't matter if you are going to clean out your fan to prevent your laptop from overheating or are going to supercharge your RAM, opening up your computer and undertaking your own maintenance can save you a fortune in fees and charges.
Of course, before you jump in and start throwing computer components all over your desk, it is important that you understand the risks to both your computer and the warranty.
Take the time to read the paperwork and make sure that you know what you are doing before you start the project.
With just some basic skills you can make sure that your laptop is operating at peak performance. But in order to get the job done right, you need the right tools.
For the very best rates on professional tools, visit the power tools Sydney website for unbeatable bargains and advice.
---
What Are The Essential Tools To Create The Perfect Computer Tool Repair Kit?
Screwdriver
Hopefully you don't have a screw loose, and your computer shouldn't either. The best computer tool kits contain a comfortable rubber handled screwdriver with interchangeable magnetic bits. You may need a wide range of bit sizes to deal with the various components in your laptop. Investing in quality bits will ensure that your tools combine both premium functionality with durability.
Compressed Air Can
It is amazing how many computer maintenance tasks require the use of compressed air. With all of the various entry points for dust to block ventilation exhausts in your laptop, it is essential that you have a dry source of air to help extract the dust.
While you may be tempted to use your trusty air compressor from the shed, it will be far too powerful on even the lowest setting. So a simple can of compressed air is the safest and most effective option. If you were operating a commercial computer repair store, then a professional computer vacuum is a more economical option, but for the casual operator, the compressed air cans offer the best value for money.
Microfiber Cloth
You can't underestimate the importance of a high-quality microfibre cloth. If you speak to some of the most talented computer repairers in Sydney, there is a lot that recommend the MagicFiber Microfibre Cloth. As they come in a pack of six they provide an easy to use option for keeping oil smudges and stains from off your laptop screen and computer monitor.
Tweezers
If you have any hope of removing some of those tiny components from the inner workings of your computer or laptop, you will need a nice pair of tweezers to manipulate small and delicate parts. Fine tipped tweezers are essential so that you can pick up small screws.
Jimmy Blade / Flexible Steel Blade
Sometimes you need a flexible steel blade for assisting in ejecting components. Investing in a quality Jimmy Blade will enable you to slide between the tightest gaps without snapping. When you use a high-quality blade it will allow you to work with precision, so don't even think about wasting your money on a cheap blade that will make your job harder.
The All In One Kit
A simple option for creating a great computer repair toolkit is to purchase an all in one setup. One of the most loved and recommend toolkits according to industry publications is the iFixit Pro Tech Toolkit. With more than five hundred 5-star reviews on the company website, there is a lot of technicians that love this well designed kit.
With a lifetime warranty, the high initial cost will pay off in the long run. Included in the kit is a 64-piece steel screwdriver kit. This massive array of Pentalobe, Torx, JIX, flathead, triangle, Tripoint and Hex bits will have you ready for attacking any project.
---
Where Is The Best Tool Store In Sydney?
If you are the sort of person that likes to tackle DIY projects in Sydney, then you will undoubtedly have heard of F & K Power Tools. Since 1973, the locally owned and operated tool store has been providing tradesmen, builders and local handymen with the very best range of power tools and accessories.
If you are searching for the best range of bits and pieces for your toolbox, F & K Power Tools is the place to come to save yourself time, money and hassle.
It doesn't matter whether you are installing a new hard drive in your laptop or installing a new bathroom in your home, F & K Power Tools has the tools that you will appreciate.
Check out some of the brands the team retails:
Makita

Metabo

Milwaukee

Panasonic

Bahco

Arbortech

Festool

Paslode

DeWalt

Honda
As trusted tool specialists, the experienced team will help you with genuine advice and service. Enjoy convenient payment options with PayPal and ZipPay.
Your wallet will love shopping at F & K Power Tools as well. The team are happy to price match and beat any lower prices, just give them a call and they will provide you with their best 'mates rates'.
If you love shopping online, you will love the fact that F & K Power Tools provides free shipping on all orders over $199 in the Sydney region.
Stay abreast of any sales and specials by signing up to the F & K Power Tools newsletter. The spam-free newsletter gives you a heads up on the very best promotions, new tools and discounts. Just visit the company homepage to sign up for the newsletter that all the very best Sydney tradesmen love.
---
F & K Power Tools
Address: 86-88 Parramatta Rd, Stanmore NSW 2048, Australia
Phone: 02 9519 7997
Website: https://fktools.com.au/