How To Remove A Tree In Newcastle NSW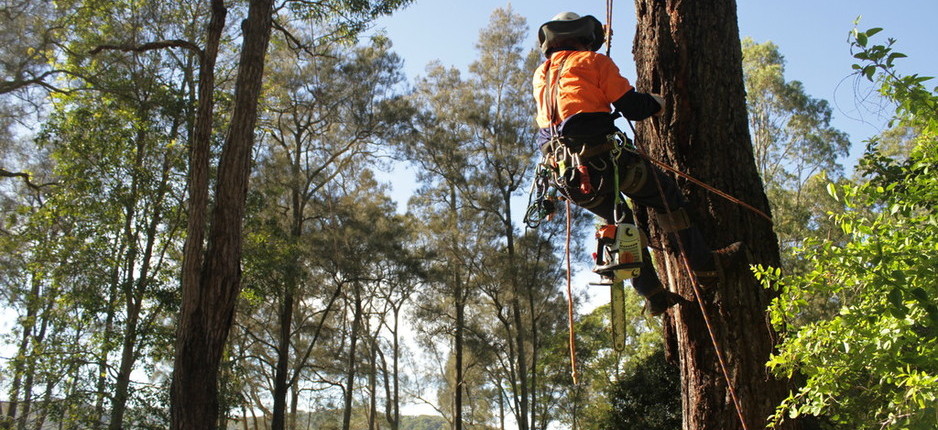 How To Remove A Tree In Newcastle NSW
Do you need to remove a tree from your private property in the Newcastle region?
In order to assist you in understanding the legal requirements of the local council, we have collected relevant information from Local, State and National government as well as advice from the leading Newcastle tree removal service to ensure you can make an informed decision. Let's start with a simple question.
Can you remove a tree in Newcastle from your private property without a Council permit?
Yes, though there are extensive conditions. So before you see if your rusty chainsaw is still safe to use, it is necessary to identify if the tree meets any of the four following conditions:
The tree or shrub poses an immediate risk to life or property due to a demonstrated sudden change to its structure as a result of a severe storm or wind event (though the person carrying out the tree removal must still complete a Report Storm Damage Tree Removal Form with relevant pictures and evidence).

Located within three meters of the wall of your house or a neighbouring house (measured from the closest point of the trunk to the footings of the building).

Have a circumference at breast height not greater than 450 millimetres for a single trunk tree or not greater than 300 millimetres for each trunk of a multi-trunk tree.

Be dead and not provide a habitat for hollow-dependent fauna. Clear photos are required. A Dead or Dying Tree Removal Form must be completed.

The shrub is less than 5 meters in height and is not part of a native vegetation community.

The tree or shrub is part of native vegetation previously planted for agriculture, agroforestry, forestry, horticulture or woodlot purposes.
Note that this information is all related to the removal of trees and shrubs on private land. Property owners in Newcastle are not permitted to remove or interfere with public trees or shrubs under any circumstances.
---
What are the consequences of removing or damaging a tree without the proper permit or consent?
The NSW Environmental Planning & Assessment Act 1979 and the Protection of the Environment Operations Act 1997 outline the following penalties:
Maximum penalty imposed by the Local Court: $100,000

Maximum On-The-Spot Penalty Infringement Notice (PIN - imposed by Council) - $3,000

Maximum Penalty imposed by Land & Environment Court - $1.1 million
---
How To Submit A Tree Removal Application?
If you have a tree on your private property but it does not meet the above requirement, you are required to submit a Private Tree Removal Application form to the Newcastle Council. Included in the form needs to be a clear diagram indicating the location and botanical name of the tree to be removed.
If you intend on removing more than three trees, then you will need to engage the services of a Level 5 Arborist to collate an Arborist report on your behalf. The result of the Arborist assessment needs to show that the only suitable option available is the removal of the trees from your property. Note that the Arborist report is only valid for 6 months.
---
What Is The Cost Of Submitting A Private Tree Removal Application Form to the City of Newcastle Council?
Once you have completed the form and included all relevant photographic evidence, you will be required to pay the following fees:
1 to 3 trees - $87.00

Over 3 trees - $24.00 per additional tree
---
What Can I Do If My Neighbour Does Not Want A Tree Removed?
There is useful information in the "Trees and Hedges" section of the Land & Environment Court website. In addition, you can explore your rights and suggested course of action in the Trees (Disputes Between Neighbours) Act that was released in 2006.
---
Should You Hire An Arborist?
If you are intending on removing more than three trees, then you will need to engage the services of a licensed Level 5 Arborist to complete an Arborist report for you. If you are not comfortable using power tools, then you should hire the services of a professional tree removal team to ensure the safety of you and your property. When you consider the hefty fines that can be imposed when trees are incorrectly removed, it is easy to rationalise paying the affordable rates for a reliable and knowledgable arborist to handle the paperwork and service for you.
---
Who Is The Best Arborist In Newcastle?
Cutting Edge Tree Maintenance is widely regarded as the most skilled, reliable and professional tree maintenance team in the Newcastle region. With a team of experienced arborists with a passion for their craft, Cutting Edge Tree Maintenance takes the stress out of removing trees from your private property in the Greater Newcastle region.
Where Does Cutting Edge Tree Maintenance Service?
Based in Warners Bay, Cutting Edge Tree Maintenance services residential, commercial and strata properties in Newcastle, Lake Macquarie, Port Stephens, Maitland and the Hunter Valley.
What Services Does Cutting Edge Tree Maintenance Provide?
Arborist reports

Tree services

Tree removal

Hazardous tree assessments

Tree cutting

Stump grinding

Tree pruning

Tree diagnostics and treatment

Dead wooding
Why Choose Cutting Edge Tree Maintenance?
Friendly service

Complete range of tree care services

Newcastle's #1 arborists

Competitive rates

Class-leading equipment

Commercial, residential and strata

Impressive safety standards

Newcastle wide service

Fully qualified and insured arborists

Free quotes
Don't waste your time dealing with amateurs. Cutting Edge Tree Maintenance will make sure that your trees are removed in a safe, responsible and legal manner. With close working relationships with the City of Newcastle Council, Cutting Edge Tree Maintenance is the team you can rely on for a wide range of tree maintenance services.
Visit the company website today to request a free quote.
If you have any questions about specific requirements and legislation related to tree removal from a private property in Newcastle, feel free to give the team a call and they will gladly share their insights and experience.
Cutting Edge Tree Maintenance
Address: 42 Wakal St, Charlestown NSW 2290, Australia
Phone: (02) 4003 4400