How To Clean Windows Without Streaks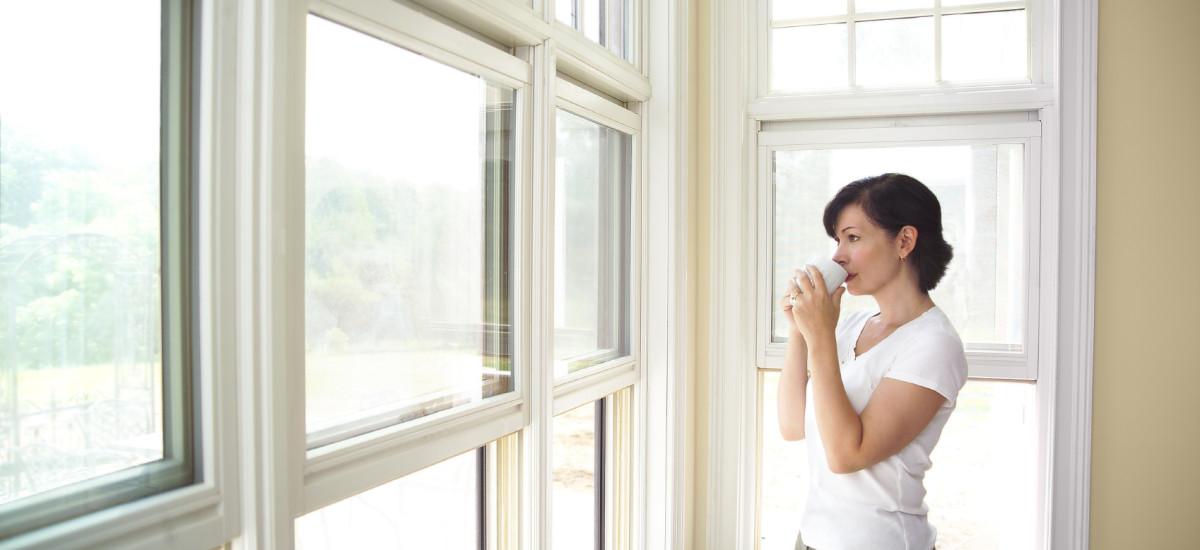 Are the windows in your office covered in a thick layer of grime, dust and bird droppings?
Cleaning the windows in your office or workspace is a simple way of not only improving the view out of your windows but also improving productivity and staff morale. Ask the experts at window cleaning Sydney and they will highlight that having sparkling clean windows makes a tremendous impact on the atmosphere of a property.
The SmallBusiness.Co.Uk website highlights that a clean workspace also assists in "reducing sickness, boosting motivation and assists in creating a solid company culture."
Needless to say, a savvy business owner or even digital nomad will invest in ensuring their workspace has spotless windows that allow bright sunshine to beam into their office.
But if you have ever tried to clean windows you will be quick to acknowledge that it is not as easy as it looks. While soaking the windows in soapy water is easy, squeegeeing them and leaving them streak-free can be frustratingly difficult.
So to assist you in enjoying crystal clear windows, here are some tips and tricks to help you ace your window cleaning game.

---
1. Don't Clean Windows In Direct Sunlight
The early bird catches the worm. Start your window cleaning early in the morning before there is direct sunlight on the window panes and it will be much easier. When direct sunlight gushes onto the windows the water dries out too quick and your squeegee will get stuck and not slide on the window leaving nasty smudges.
2. Work Down The Window
Use gravity to your advantage when you are squeegeeing the windows. The goal of glass cleaning is to use smooth flowing S-shaped strokes. If your squeegee is covering too much dry section of the window it will leave chatter marks on the glass. It takes time to perfect the art and science of performing smooth strokes. Once you have finished cleaning the window, step back and look at the window from various angles from both inside and outside. If there are any streaks, chatter marks or stains you will have to clean the window again if you are trying to produce a crystal-clear finish.
3. Avoid Squeegee Trails
Any amateur window cleaner has accidentally left long water trails on the window when they are trying to squeegee the windows. Professionals can seamlessly and effortlessly squeegee the window without a single drop of water being left on the window, so how do they do it?
You will get squeegee trails on your window if you are using a poor quality squeegee. Imagine trying to use your old PC from 10 years ago to render a 3D movie in 4K, it wouldn't get the job done. Likewise, if you are trying to use a window squeegee that is not designed for professional use, you will not be able to get first-rate results.
If it is your heart's desire to create streak-free window cleaning results you will need to invest in a professional squeegee.
Some of the most popular squeegees used by Sydney's professional window cleaners include:
RS PRO Blue Squeegee

Ettore Super System Squeegee

Unger Brass Golden Clip Channel With Clips

Wagtail Orbital Window Cleaning Squeegee
Get the right tools for the job and you will be one-stop closer to getting the results you want.
---
Note: Never use your window cleaning equipment to clean the screen of your laptop. It might be tempting, but just don't do it.
So how can you clean the screen of your laptop?
Use a microfibre cloth to wipe away dust and other fine particles that have settled on your screen. Make sure you only press gently and wipe in one direction. If you have any oils or sticky stains on your screen you will need to use a screen cleaning spray to assist.
---
4. Stay Safe
If you do not have the right safety equipment, don't even think about attempting to clean your windows. If you are tempted to use that wobbly ladder in the company storeroom or try and hang out the window to try and reach that bird dropping in the far corner of the window, just stop and don't do it.
Professional window cleaners in Sydney offer surprisingly fast and convenient services. Leave any risky work to the professionals and instead focus on cleaning your laptop screen instead.
Ask for a free quote and you will quickly see that streak-free window cleaning is something that is easier left to the professionals.
---
Who Is Sydney's Best Window Cleaning Company?
Clean My Windows is a locally owned and operated Sydney window cleaning company with a reputation for providing unbeatable results.
Servicing all suburbs throughout the Greater Sydney region, Clean My Windows has raised the standard of professional window cleaning in the industry.
What can you expect from the Clean My Windows team?
Quality results

Cost-effective services

Friendly staff
Based on the North Shore of Sydney, Clean My Windows has been cleaning windows in the region for more than 15 years. From apartment windows splattered with bird droppings to shopfronts covered in greasy handprints, there is no window too filthy or dirty for the experienced window cleaning technicians.
Would you like a free window cleaning quote?
Pop on over to the Clean My Windows website today to request a free window cleaning quote from the #1 team of technicians in the city.
Not only will you be impressed with their affordable rates but you will also get the sense that you are dealing with a genuine team of friendly professionals. Enjoy the satisfaction of knowing that you are dealing with fully trained and insured window cleaning technicians with a passion for outstanding results.
With an impressive range of satisfied clients and positive testimonials, Clean My Windows has established a reputation as the industry's most respected window cleaning company.
Call today for a free window cleaning quote.
---

Clean My Windows
Address: Lane Cove NSW
Phone: 0416 622 134
Website: https://www.cleanmywindows.com.au/