7 Online Grocery Shopping Tips To Save You Time & Money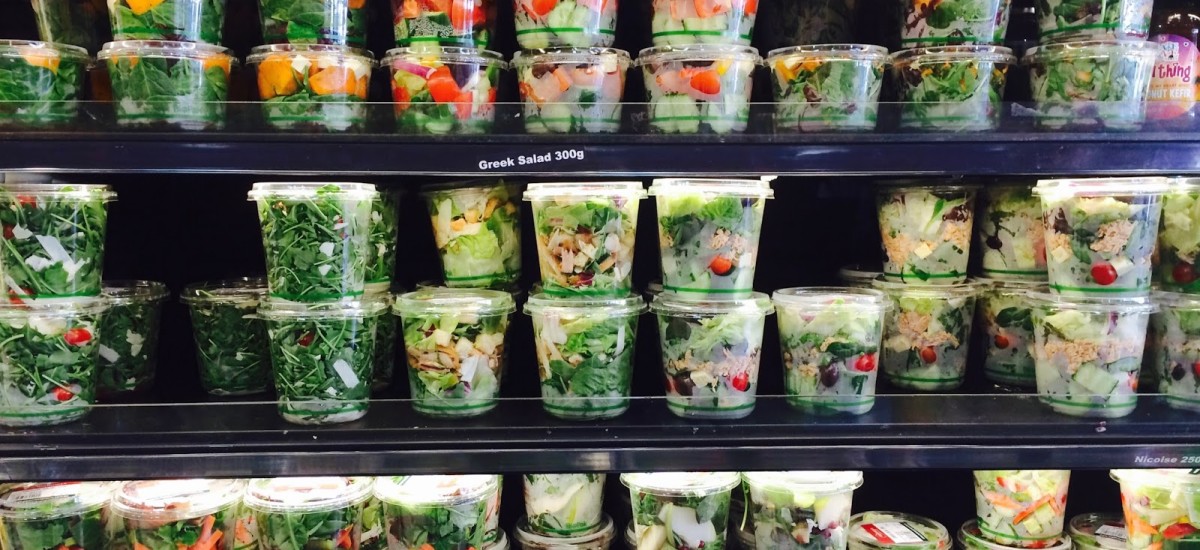 Would you like an extra hour each week?
How would you like to save up to $50 on your weekly grocery shopping bill?
Whether your priority is saving more time or more money, online grocery shopping is the secret to help you reach your goals.
Have you been putting off taking the plunge to grocery shopping online? You are not alone. Many Sydney-siders still prefer going to their local neighbourhood supermarket so that they can pick and choose their fruit and smell their vegetables before they purchase them.
But grocery stores are upping their game and providing a range of new helpful services to ensure that online grocery shopping is easier than ever.
Here are some tips that can help you slash the cost of your weekly grocery bill and gain more valuable time so that you can spend time with your family and live a healthier and less stressful life.
---
1. Make The Most Of Online Offers
According to a recent IBISWorld report, In the years 2014 to 1019, online grocery shopping grew at an annual rate of 21.7% rate powered mainly by the focus by Woolworths and Coles introducing new online shopping services.
Grocery stores are desperate to introduce online shopping to new customers so they provide a range of online offers that provide consumers with massive savings. This is the easiest way to save big! Check regularly to make the most of the latest online-only savings.
2. Buy In Bulk
Obviously buying in bulk is always the best cost-effective option, but boy is it annoying! Carting your 50 packs of triple-ply toilet paper through the grocery store and trying to Tetris it into your car is always going to furrow the brow. Some of the best value bulk purchases are large bottles of olive oil, but you will need to have the strength of a Bulgarian weightlifter to heave them back home.
It is so easy to buy in bulk when your online grocery store offers delivery. Enjoy the savings without the risk of popping a disk in your back. A lot of grocery stores offer bulk discounts if you purchase over a certain amount of an object. Create an essentials list of your daily needs and make sure that you always buy these items in bulk to make the most of discount offers.
3. Free Delivery
How would you like free delivery of your groceries? Imagine the convenience of shopping online quickly and easily and getting everything you need in a matter of minutes. Your carefully chosen groceries are then hand delivered to your door, for free!
Maloneys Grocer is currently offering an unbeatable first delivery free deal for any new customers. Just sign up for a free account on the Maloneys Grocer website and your first order will be delivered free. Note that this grocery delivery Sydney deal is only available in the Eastern Suburbs of Sydney.
4. Double Check The Quantity
Before you punch that purchase button, make sure that the volume of your items is correct. While you may envision that one bag of flour being perfect at 1kg, imagine the disappointment if when it was delivered it was only 100 grams. Take a minute to double-check the weight and size of each of the items.
5. Not Happy, Give Them A Call
If you are less than satisfied with the bruised bananas that have arrived in your order, don't take it on the chin, instead give the store a call. Many grocery stores provide a 'quality produce' guarantee that ensures that each piece of fruit and vegetable should be of the highest quality. If you are not happy with the produce that is provided to you, give the store a call and they will most likely give you a refund on your next order or provide you with other suitable compensation. At the very least, your bruised fruit and vegetables will be perfect for juicing, so in the end, it will be a win-win situation.
6. Shop When You Have Time
It literally only takes 10 minutes to shop online for all of the grocery items you need for the week. So be creative in choosing the time when you complete your shopping. Whether you want to maximise the relaxing experience of online shopping by teaming up your grocery shopping with a glass of champagne and a warm bath or get it completed on the train home during your daily commute. Make the most of your spare time to get your online grocery shopping completed and enjoy creating extra free time
7. Take Note Of The Savings
Once you start completing your grocery shopping online, you will soon realise that the savings are massive! Not only will you prevent the stress and hassle of trying to find a parking spot, but you will save on petrol.
Do you know the most common place for a car to be damaged is in a supermarket car park? In fact, 48% of accidents occur in shopping centre car parks. Save yourself the time, stress and ramifications of a potential car crash by staying clear of public car parks at the shops and have your groceries delivered instead.
---
What Is Sydney's Best Option For Online Grocery Shopping?
While Woolworths, Coles and Aldi might be the most common grocery stores that come to mind in Australia when people think of grocery stores, when all things are considered there is actually a better option in Sydney for online grocery shopping!
Maloneys Grocer offers unbeatable service, an inspirational range of boutique grocery items and convenient delivery options.
Locally owned and operated, Maloneys Grocer provides good-old-fashioned customer service. Enjoy personalised service and the guarantee to provide you with the best fruit, vegetables, meats, dairy and grocery items.
Check out the Maloneys Grocer website today and take the first step to enjoying easier and more convenient grocery shopping today!
Maloneys Grocer
Address: 4/490 Crown St, Surry Hills NSW 2010
Phone: (02) 9331 3811
Website: https://maloneysgrocer.com.au/